I have been working remotely for a while now. Summarising my learnings below, on how to make it work effectively & efficiently 💪🏻
Communicating Effectively 💬
Verbal communication can easily get lost. Log important meeting notes in a google doc for referencing purposes.
Prefer communication via a Video Call rather than a Voice Call. Human expressions create more openness and mutual trust. 🤝
Document / Write clearly to communicate clearly with your co-workers. Time & Space are big barriers in remote work.
Prefer to post work related communication in open / team channels rather than 1-1 chats. This keeps everyone on the same page and avoids confusion.
Sharing Publicly 👐
Publicly share as much as possible about your tasks.
Share a task's status before starting it and after completing it.
Openly share blockers so that they can be timely cleared by fellow workers.
Sharing your learnings can easily clear someone else's blocker. Group learning is exponential in nature.
Working Style 💻
Analyze 📈 a task before spending time on it.
Write your analysis in a structured manner to helps communicate your thoughts clearly and lucidly.
Use a tool like Hackmd to scratch your thoughts and share it with fellow developers.
It also acts as a knowledge base for any similar future tasks.
Designing a quick prototype, say in Figma to make sure that other stakeholders ( developer, scrum master, clients ) are on the same page will avoid rework.
Cross referencing resources on gitlab / github / bitbucket issue provides more context into the problem. Link issues, designs, analysis docs or even screenshots to the issue.
Add a before / after screenshot of the changes (➕/➖) made in a Merge Request / Pull Request.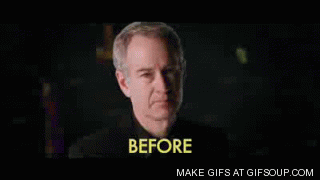 ---
Tweet or DM me @Gautam__Jain to let me know your working style.